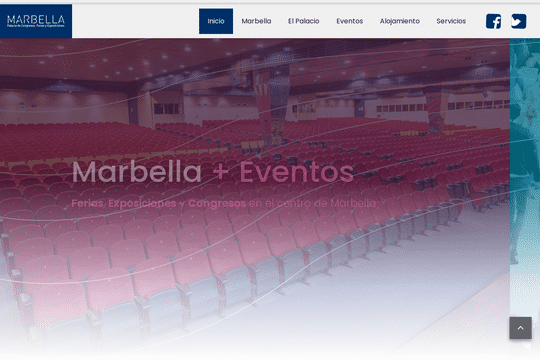 Description
Marbella's institutional Trade Fairs, Exhibition and Conference Centre has been specially designed for conferences, conventions, product launches, exhibitions, and all kinds of meetings -both within a national and international scope, offering its guests the latest infrastructure, which is deeply bound to our principles of quality. Situated on the most sought-after location 'The Golden Mile' and with over 10,000 m2 surface area, it boasts an auditorium, conference rooms, catering area, and an exhibition pavilion.
Feeling inspired?
If this Made In Webflow site sparked some inspo, why not get started on a project of your own? Clone a site, purchase a template or start building from scratch.
We miss comments too!
Right now, Made in Webflow doesn't offer all of the same functionality that Showcase did, like the ability to leave comments. But don't worry: We're working to bring comments back as soon as possible!
As always, we'd love to hear your feedback! Click the link below to take a short survey about Made in Webflow.