Fashion E-commerce cloneable, template (Free)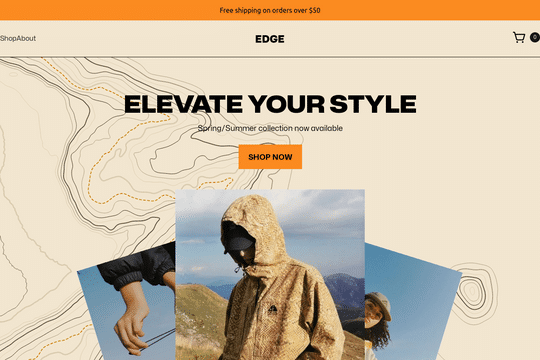 Description
Edge is a FREE E-commerce cloneable/template for fashion brands. // Pages included: - Home - Shop - About - Product template - Category template // Features: - Client-first class naming - Finsweet filters and CMS slider - Native scroll animations Have fun using this template in your own project :) If you have any question or would like custom work, contact me at: fernand@triple8.studio or on Twitter @designbyfernand PS: images included in this project are the property of Nike.
Feeling inspired?
If this Made In Webflow site sparked some inspo, why not get started on a project of your own? Clone a site, purchase a template or start building from scratch.
We miss comments too!
Right now, Made in Webflow doesn't offer all of the same functionality that Showcase did, like the ability to leave comments. But don't worry: We're working to bring comments back as soon as possible!
As always, we'd love to hear your feedback! Click the link below to take a short survey about Made in Webflow.