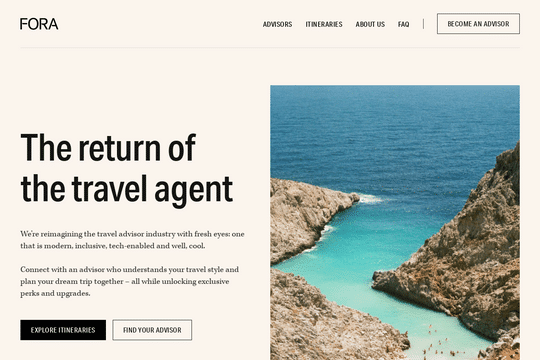 Description
We developed Fora's website that allows their marketing and content teams to easily edit and manage content. We built the entire database using Airtable due to better member permissions and unlimited database items. We also used custom code to build on top of Webflow's native functionalities and add new ones, specifically to make it easier for their marketing to understand the source of new customers.
Feeling inspired?
If this Made In Webflow site sparked some inspo, why not get started on a project of your own? Clone a site, purchase a template or start building from scratch.
We miss comments too!
Right now, Made in Webflow doesn't offer all of the same functionality that Showcase did, like the ability to leave comments. But don't worry: We're working to bring comments back as soon as possible!
As always, we'd love to hear your feedback! Click the link below to take a short survey about Made in Webflow.