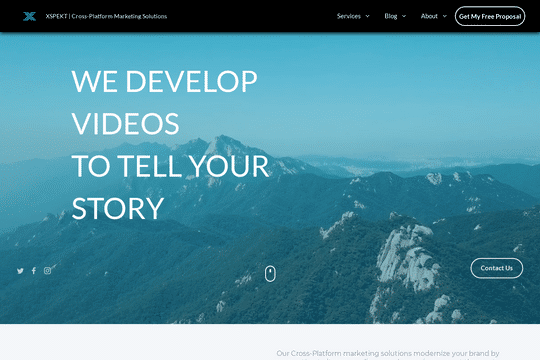 Description
Created by Xspekt: https://www.xspekt.com/ Our Cross-Platform marketing solutions modernize your brand by connecting to its core audience and engaging users at the most valuable conversion points. We offer the freedom to pick and choose which digital channels will best engage with your key audience. ‍ We specialize in a wide variety of digital services and cross-platform integration to craft holistic brand experiences that are catered to your needs and your audience. Better still, we specialize in integrating these new strategies with your existing systems so we can organically optimize your business without disrupting your current workflows. ‍ Take advantage of a partner specialized in guiding those already skilled marketers into the growingly complex digital world. We work with your business to help empower you, not replace you.
Feeling inspired?
If this Made In Webflow site sparked some inspo, why not get started on a project of your own? Clone a site, purchase a template or start building from scratch.
We miss comments too!
Right now, Made in Webflow doesn't offer all of the same functionality that Showcase did, like the ability to leave comments. But don't worry: We're working to bring comments back as soon as possible!
As always, we'd love to hear your feedback! Click the link below to take a short survey about Made in Webflow.