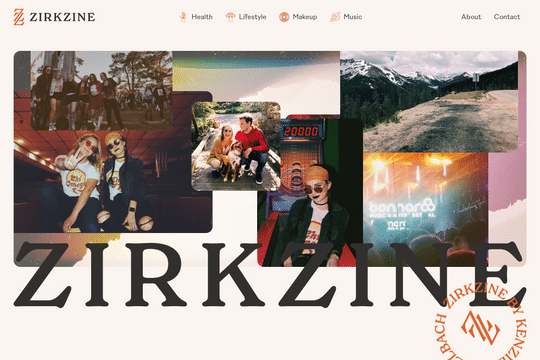 Description
Hello. I worked with an independent blogger and influencer to create a small digital publication called ZirkZine. I helped create the initial branding from brand strategy, logo & identity design, and website design with the goals to start conversations through honesty and authenticity. The site features a lot of JS interactivity using jqueryUI and Slick slider from draggable post sliders to interactive draggable header banner images. I've also implemented some CSS animations in the footer and with smaller elements such as the various rotating badges. Let me know what you think down below. Thanks.
Feeling inspired?
If this Made In Webflow site sparked some inspo, why not get started on a project of your own? Clone a site, purchase a template or start building from scratch.
We miss comments too!
Right now, Made in Webflow doesn't offer all of the same functionality that Showcase did, like the ability to leave comments. But don't worry: We're working to bring comments back as soon as possible!
As always, we'd love to hear your feedback! Click the link below to take a short survey about Made in Webflow.